14 years in the electronics market
Formation of a warehouse for a client
Qualified staff with years of experience
All products are certified
Assortment of over 4 million items
Over 40 global manufacturers
Our partners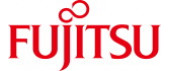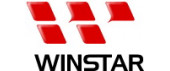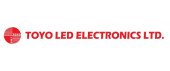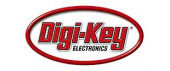 Buy electronic components and PCB boards in the online store "Eurocom Components" in Ukraine
Production of printed circuit boards near Kiev in the village. Kotsyubinskoe. Sale of electronic components and radio components on the official website of the company. A large selection of computer electronic components and devices for developers in the Eurocom-C.com online store. The largest selection of radio components we can delivery to China, Russia, United States, Germany, Netherlands, Poland, Belarus, India, Taiwan, Italy, Czechia, Hong Kong, France, Brazil, Japan, Moldova, Philippines, Spain, Finland, Thailand, United Kingdom, Canada, Iran, Bulgaria, Denmark, Greece, Lithuania, Sungapore, Slovenia, Armenia, Hungary, Israel, Kazakhstan, Malaysia, Portugal, Sweden, Switzerland, Argentina, Australia, Austria, Croatia, Estonia, Georgia, Indonesia, Lebanon, Mexico, Romania, Slovakia, United Arab Emirates, Ethiopia, Egypt, Kenya, Libya, Ghana, Sierra Leone, Zambia, Zimbabwe, Botswana, Marocco, Tunisia and other countries for customers all over the world.
A printed circuit board, also known as PCB (Printed circuit board) or PWB (Printed wire board), consists of electronic components in which metal conductors are connected in lines.
Common PCB metal coatings:
copper;
Lead - an alloy of tin (or thin copper alloy). That is, the solder, the thickness is usually 5 to 25 µm, and the tin content is about 63%;
gold, which, as a rule, is only used for the interface;
silver, which is most often used in the interface or a variant - an alloy of silver.
aluminum.
Design
The PCB design and functionality required from the circuit are implemented by specialists. PCB design mainly shows the construction, arrangement of internal electronic components, metal connectors, through holes and external connections, electromagnetic shielding, heat dissipation and crosstalk. Excellent line design can save production costs to achieve good circuit performance and heat dissipation performance. Simple design - the layout can be done manually, but the design of a complex circuit, in general, must be implemented using computer-aided design (CAD), as well as well-known software - OrCAD, PowerPCB, Altium Designer, FreePCB, CAM350, AutoCAD, Kicad, etc. .d.

Manufacturing of printed circuit boards (PCB) near Kiev (urban-type settlement Kotsyubinskoe) to order
Do you want to use or assemble PCBs for your projects or development? Then you definitely need to contact us. We are one of the largest manufacturers of printed circuit boards in Ukraine and are expanding our positions abroad.
Regardless of whether you need a single sided PCB or multilayer - our extensive range of electronic components can meet your needs today.
Order the production of printed circuit boards from us and you will benefit on the one hand from reasonable prices, and on the other - from the highest quality, confirmed by leading international certificates.
Whether it is assembly or production of printed circuit boards, we, as one of the leading manufacturers, are your reliable partner if you want to order high quality customized PCBs. In addition to single-sided and double-sided PCBs, our range also includes multilayer versions.
Layered PCB board Structure and Usage
If you need to make a PCB, you can choose from a variety of designs. You can order production as single sided, double sided or multilayer PCB.
Our range also includes multilayer designs, also known as multilayer PCBs. As the name suggests, this is a PCB made up of multiple layers. It can contain modern SMD components.
In computers and computer equipment, individual electrical components must be packed especially tightly. To achieve a high packing density, it is not enough to simply fabricate printed circuit boards on one side only.
Compared to single sided, our multilayer PCB can have many layers. Several thin boards are glued together to ensure a high packing density.
Assembling a multilayer PCB board
If you want to manufacture printed circuit boards, you must know in advance that they are used in a wide variety of fields. Our multilayer PCB is used in areas such as medicine, science and artificial intelligence, including early cancer detection systems or bipolar plates that convert electrical energy into chemical energy. Thanks to our wide range of application possibilities, you can get ICs made by us from a variety of materials from leading suppliers.
Materials for the manufacture of electronic components
On request, you can also order printed circuit boards and electronic components in special materials such as aluminum or copper. Of course, we will be happy to advise you on the right materials for your desired application and will be by your side from the design of the PCB to the manufacturing process.